Our Mission
Our goal at SJ1 Renewables is to provide clear, unambiguous advice and to develop alternative energy systems which are appropriate for each individual circumstance. Our diligent resource assessments together with our impartiality ensure that the correct machine choices are made and installations are carried out to the highest standards, meeting the life time demands of these types of systems.
Origins
SJ1 Renewables was founded in February 2013 by managing director Simon England. Starting from the shop floor in the precision aerospace industry, Simon had the opportunity to work and train for a well-established Hydro company in the Pyrenees Mountains in 2005. On returning to the UK, Simon worked as a multi-discipline engineer at Segen/MyriadCEG, then as Head of Technical Services until starting SJ1 Renewables.
Here and Now
SJ1 Renewables now operates throughout the UK from its base in the South West, providing farm scale and micro alternative energy systems to a wide range of customers. Drawing on many years of experience and a well-established network of contacts, we provide whole site solutions.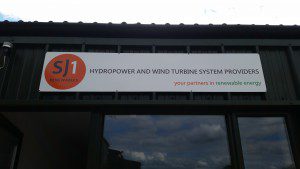 We are members of the CLA – the membership organisation for owners of land, property and businesses in rural England and Wales.