Renewable Energy Services  – Wind Turbine Servicing, Contracting, Repairs, Installations
Our expertise allows us to offer many services to the renewable energy industry, both commercial and private. These additional services include: Wind Turbine Servicing, Contracting, Maintenance, Repairs, Installations; Installation Project Management; Technical Feasibility Studies often on behalf of planning consultants; Design and Drawing work for broader client projects.
Project Management
One of the many renewable energy services that we offer to third party clients is project management. Our well organized approach and quality processes ensure a system is installed on time and on budget. Our project plans and expert software allow us to manage all tasks in the finest detail, highlighting the progress made and the expected completion date. We pride ourselves on clear accurate communication. If you are looking for a project manager for an upcoming project then please get in touch to discuss how we can help.
Design
When designing renewable system solutions SJ1 Renewables combine their many years of experience to cover all technical aspects of the design as well as the Impact on the environment. We use our engineers expert knowledge combined with industry leading software to provide precise design work at competitive prices. The design steps that we specialise in include:
Mechanical System Design
Civil System Design
Electrical System Design
Grid Connection Services
Our electrical connection services include:
Site electrical assessment
Grid strength assessment
Line upgrade requests
G59 connection applications
Connection design (both LV and HV)
Power controllers and site load management systems
Health and Safety
We have the in-house capabilities to cover the regulatory requirements for all the works which we undertake. We also hold all relevant qualifications from the Institute of Occupational Safety and Health (IOSH). If your project needs sign-off on any of these regulatory requirements you can employ us to handle just this part alone.
Civils and Foundations
We offer bespoke civil installation works for hydro power construction projects and medium scale wind turbine bases. We specialise in cast concrete for locations which present access difficulties. Above or below ground pipeline construction in varying pipe materials – design, installation and jointing offered.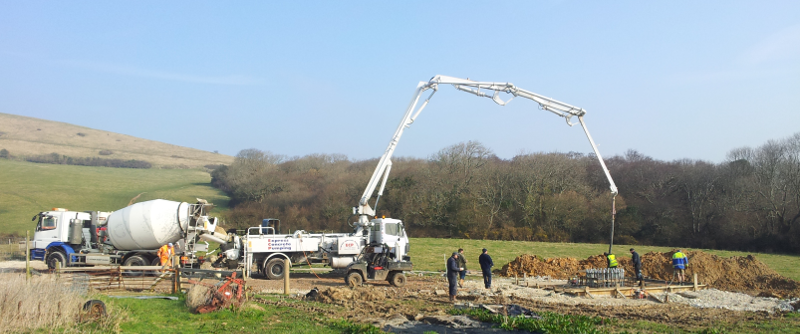 Electrical and Mechanical Installation
At SJ1renewables we organise all aspects of an installation, covering the civil, mechanical, electrical and communication engineering elements. We offer all or just part of the following:
Wind Turbine Installation
Excavations, form work, steel reinforcement, concrete pour and finishing.
Cable trenching
Tower erecting
Nacelle and blade assembly
Electrical installation and connection
Telecommunication, connection and configuration.
Testing and commissioning.
Maintenance and wind turbine servicing.
Hydro Turbine Installation
Water diversion works
Excavations, form work, steel reinforcement, concrete pour and finishing.
Cable laying and trenching
Pipe assembly and laying.
Turbine house construction
Hydro turbine mechanical construction
Drive train assembly and setting
Generator and controller mounting and wiring in
Electrical installation
Turbine controller configuration and commissioning
Electrical test certification
Maintenance and servicing.
Turbine Repair and Maintenance
Our engineers cover the whole of the UK and are on call to assist with any breakdown or Wind Turbine Servicing or repair requirements that you may have. As we are independent we have expert knowledge of good range of renewable energy products and systems used in the country, enabling us to provide support to customers big and small. Please contact us if you would like to discuss any wind turbine servicing, repair or maintenance work, or any renewable energy services that we can assist with. Wind turbine servicing.