Wind Turbine UK – Why Choose Wind Power?
The UK has more usable wind power than any other European country (approximately 40% share), so is now the time that you capitalised on this free energy with a wind turbine uk rather than let it blow straight past?
Have You Got a Windy Site?
To help you decide if a wind turbine uk, or wind power is the right renewable option for you and your site, try to answer the following questions relating to wind potential:
Have you got enough wind resources for a wind turbine uk? Click here to find out how to estimate your wind speed.
Do you have enough space for a wind turbine uk? Is there separation space between the proposed site and nearby houses, trees or wildlife? An average of at least 200 meters should be considered as sufficient distance from a wind turbine uk to neighbouring properties. There are Terrain Categories to consider too, please go to this page to select which category best describes your site.
Can we plug it in? Grid connection needs to be assessed before agreeing to a wind turbine uk project. If you are off-grid, please speak to us about the feasibility of a wind turbine uk on your site.
How You Could Benefit
Energy/Cost Saving – The clean green energy produced by a wind turbine UK is free for your use. This offsets the cost of any energy that you would usually import from the grid.
Quick Payback Period – On a perfect site a wind turbine UK can pay for itself within 6 years (sometimes even less). SJ1 Renewables provide accurate and reliable comprehensive payback models before you commit to a project so that you can see for yourself how you will cover the cost of the initial installation.
Space Saving – Crop production or livestock grazing is not impacted on with wind turbines taking up such little space on your land.
Low Carbon Footprint – Utilising the wind for your energy needs means that any carbon dioxide that would have been otherwise produced would be offset.
Help to Build a Sustainable Future – If we are to provide sustainability in energy production for future generations then wind power and other renewable energy sources have to be the way to go.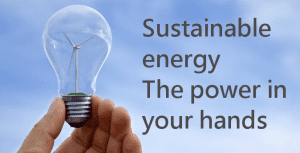 If you have decided to look into using wind power for your site please click here to see what to do next