Small Scale Hydropower Systems
Harnessing Water Power with SJ1 Renewables.
Have you got fast running water?
Your site may have a river or stream running through it. Harnessing this to create small scale hydropower will depend on the flow rate and the pressure which is created by trapping water to create height (head). Why wait any longer to determine whether or not your land could be generating your power, and an extra income? Speak to us today about hydropower systems.
Would you like to generate more money from your land?
If your site is suitable for producing hydropower you will be eligible for the Feed in Tariff which pays a fixed rate for every kWh (kilowatt per hour) produced.
In addition to the feed in tariff you will save money on your energy bills through being less reliant on power from the grid. We call this the import off-set.
Any energy that you do not use is exported to the grid on an export tariff meaning that you are powering your neighbours homes.
The best way to understand how much revenue your site could deliver is to speak with us. We would perform some preliminary investigations and produce for you a comprehensive payback model, so that you will know how soon after installation your small scale hydropower system will have paid for itself.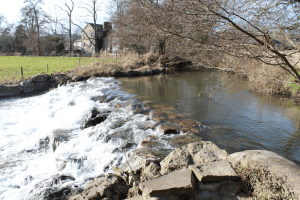 We can guide you through the steps to take on the way to developing your hydro systems project from an initial thought, or a need, through to a fully installed hydropower system. Browse our website for information and please feel welcome to contact us to discuss your site. Our expertise can help you decide if your idea is worth pursuing. Click below to see where to begin or what to do next.

Below are some photographs of some of the work involved in preparing your site for small scale hydropower production.
Site Surveying: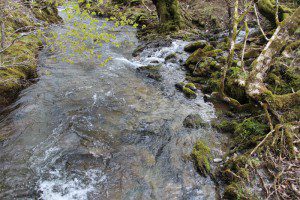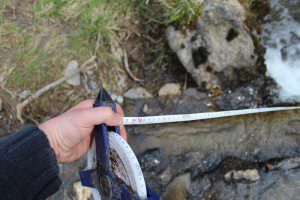 Laying an high pressure penstock pipe: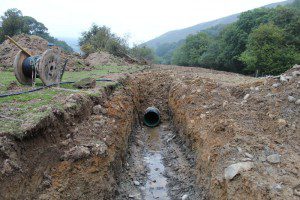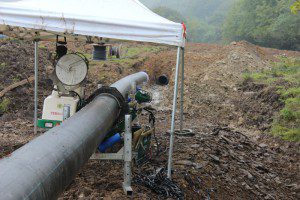 Construction of a weir: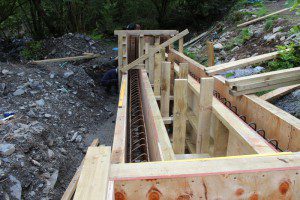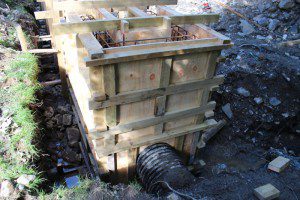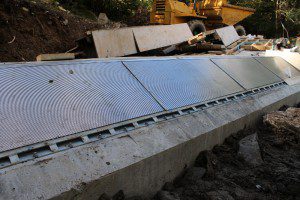 First release of water over a newly installed weir: