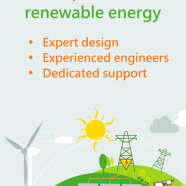 There is now only 5 days until The Royal Welsh Show 2015. SJ1 Renewables are exhibiting within the Energy Now Renewables area at stand 16.
The Royal Welsh Show is a great opportunity for farmers and landowners to meet with representatives from all manner of related industries. Some show visitors might be travelling to the show with a specific agenda, others may be prompted to enquire about potential improvements to their business or home whilst browsing the many exhibition spaces.
We will be promoting our whole-site approach to renewable energy, and offering site visits where we can monitor energy use and suggest improvements.
On Tuesday 21st July 2015 at 12:30pm we will be giving a short presentation about developing a hydro scheme. This is a chance to learn about all the different aspects that go into a hydropower project, from the initial survey, system design and planning, to the final installed system.
If you are attending the show please get in touch and be sure to stop and talk to us about your renewable energy needs.